CLIENT

SENEC

PROJECT

Integrated Campaign

INDUSTRY

Energy and utility
Please meet Apollo, our new installer
TVC with a god-like ambassador for sustainable, independent and affordable energy.
After the remarkable results of the 2021 awareness campaign, SENEC wanted to confirm its role as a leading company in the production of photovoltaic and storage systems in Italy. The challenge was to strengthen the brand's role as an innovator, always one step ahead, not only in terms of technology and services, but also in terms of brand image and brand values.
Once again, our way to the consumer heart was through irony. To stand out from the energy industry's language, we chose a comedic style that creates an hilarious ambiguity around the SENEC installer, who suspiciously looks and acts like the god of the sun Apollo.
So, the prodigious installation of photovoltaic panels and storage system we see in the TVC is just a vision and it's a real SENEC installer who's behind all this. Because the energy of the brand is a real prodigy: the only one that can give sustainability, independence, and convenience right now.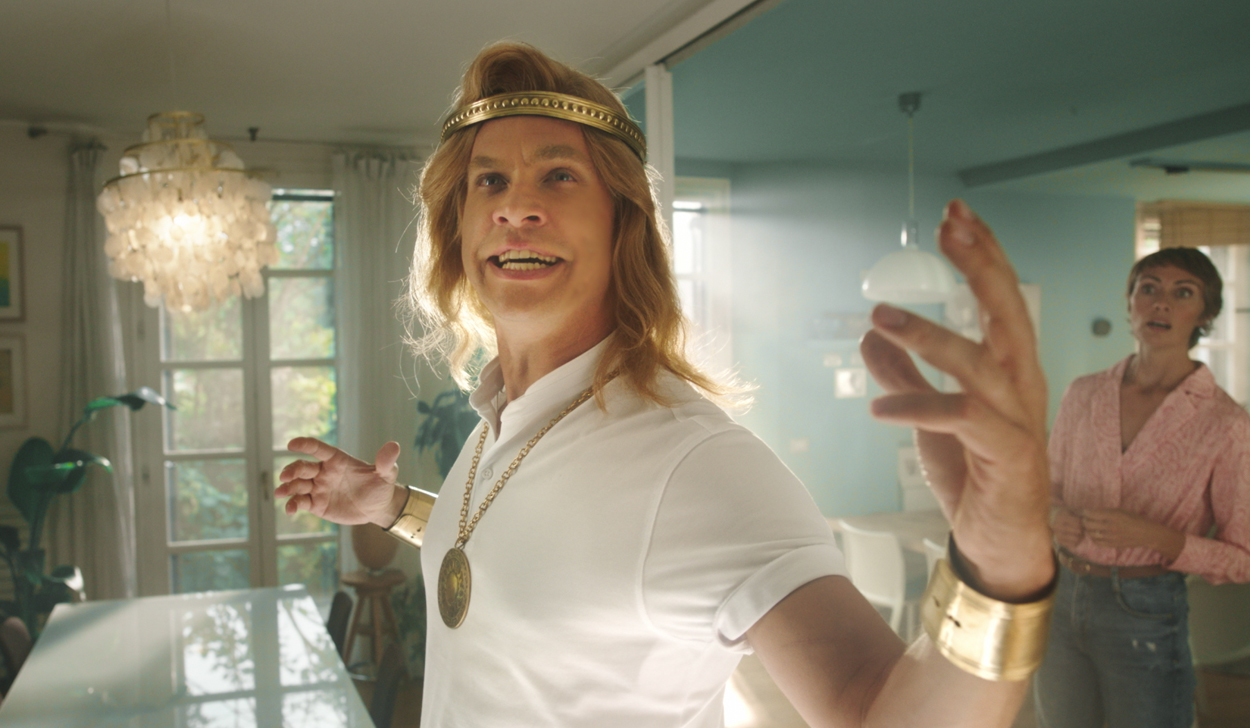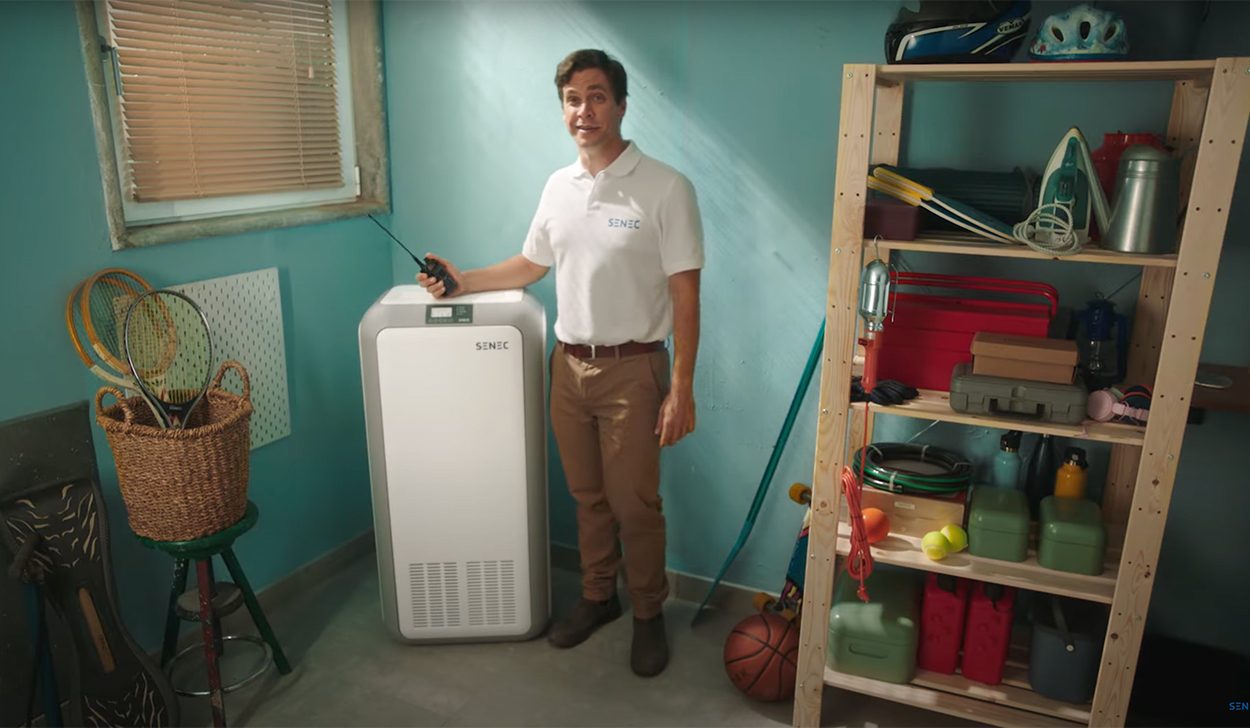 We launched the campaign with a TV commercial, followed by a print ad which message was declined both for the B2B and B2C targets. Then, a digital media planning and an amplification on the brand's social channels where Apollo became the protagonist of an entertaining educational format on the advantages of energy self-sufficiency.
Throughout every touchpoint, Apollo's charisma and humor were always the real protagonists, in order to ensure the strongest positioning for the brand.