CLIENT

Mondelēz Italia

PROJECT

Integrated Campaign

INDUSTRY

Food&Beverage
Famina? TUUUC!
A memorable campaign with a catchphrase that put TUC on every mouth.
When you say "TUC", people think about one product: the original octagonal cracker. But TUC is much more than that, that's why the Brand asked us to help them raise awareness on the whole product range and strengthen their positioning in the snack market. The ambition was to make TUC immediately come to everyone's mind as soon as they feel a little hunger, in every kind of situation.
We started from a creative idea that builds on the brand name itself, to make it even more famous and memorable: we turned the Italian slang expression used to stress a smart answer, "TAAAC", into "TUUUC". "TUUUC" now is the immediate, smart, quick and satisfying answer that pops up whenever you feel a little hungry.
The campaign was launched in 2020 with a TV commercial and with an impactful OOH spread in the main Italian cities. The digital channels have been strategically designed to push on the different breaks, amplified with an influencer campaign and the opening of the Instagram profile.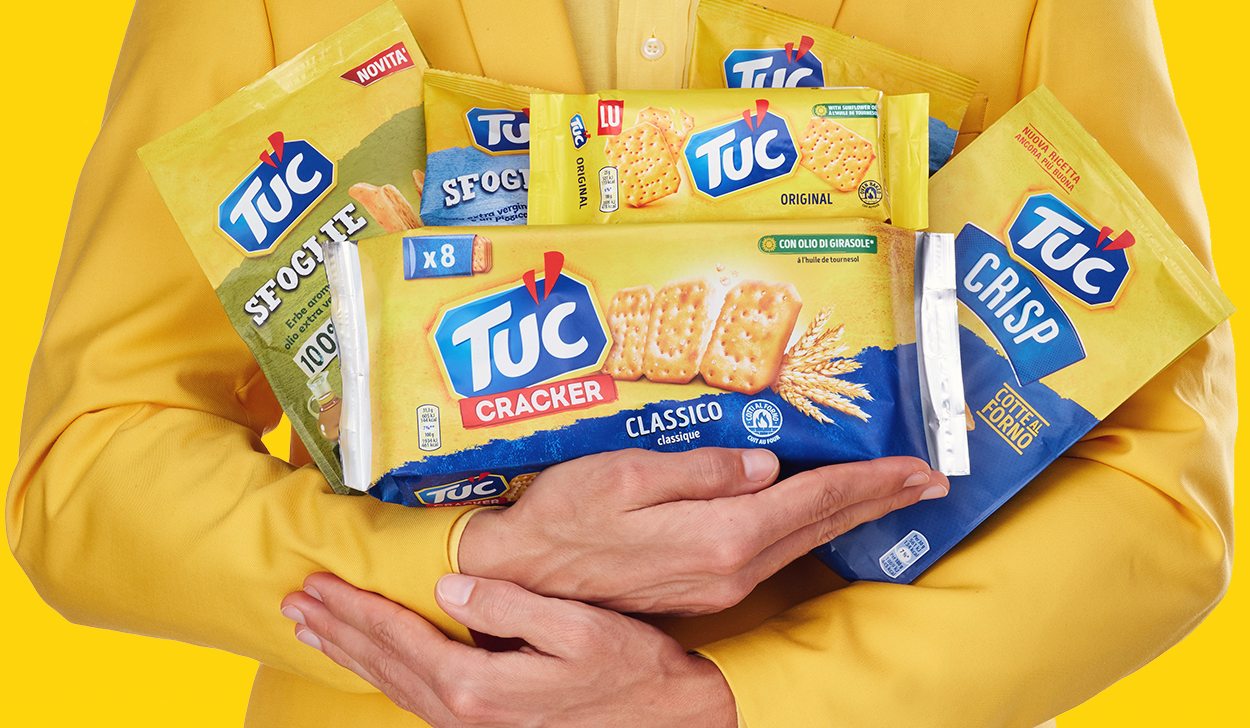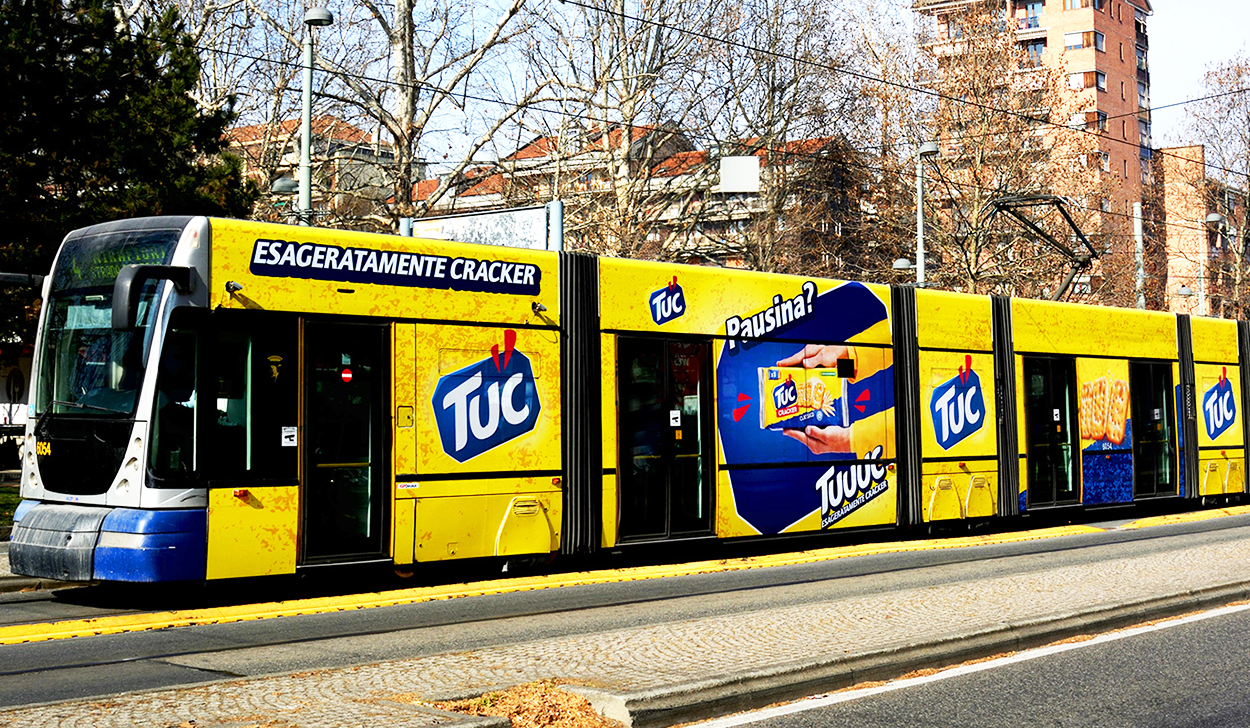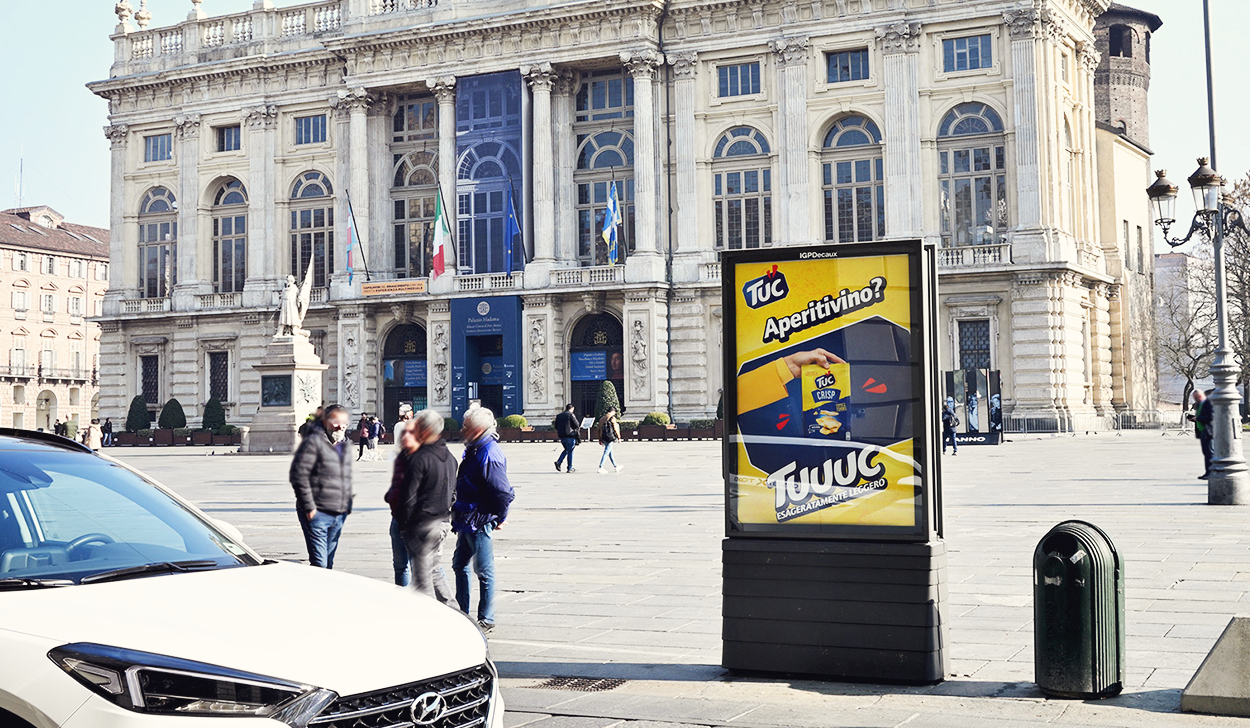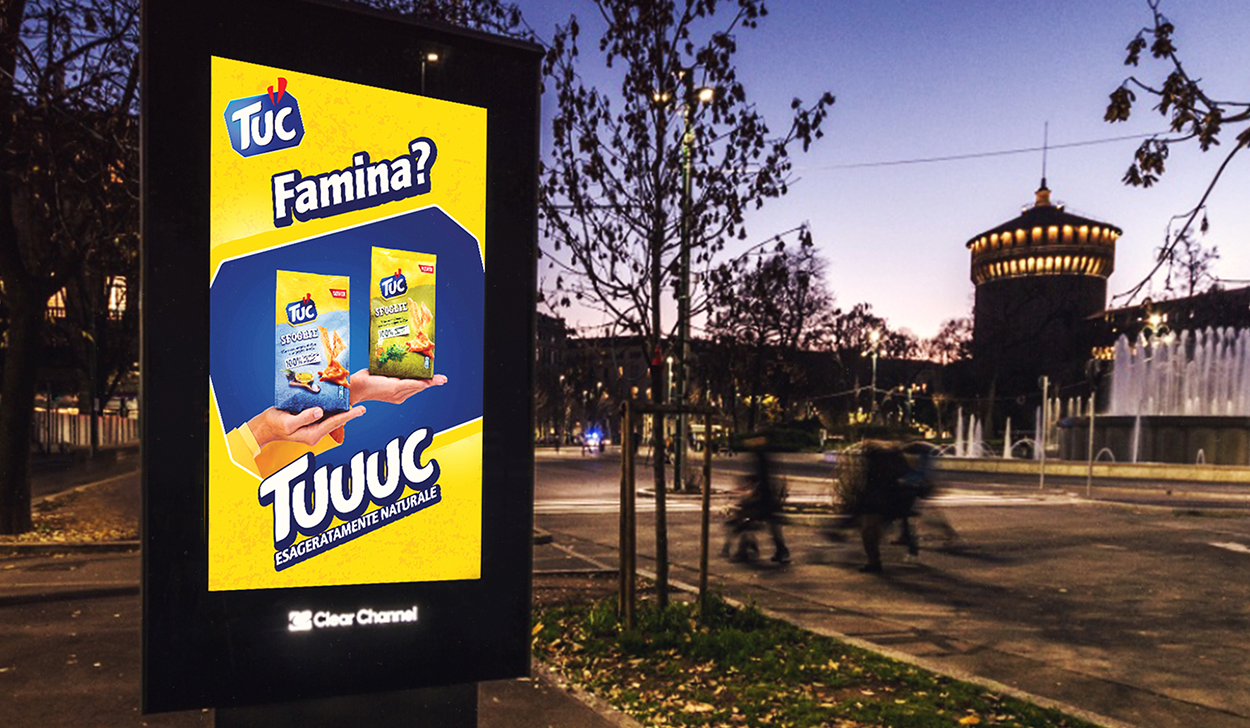 TICK TUC. TICK TUC.
IT'S TIME FOR TASTING.
In 2021, we launched a release of the campaign, consistent with the new lifestyles that had emerged. The idea of ​​the new integrated campaign confirmed once again TUC as a product that is always close to consumers: therefore not only a snack on the go or for the office, but also perfect for a break at home, because "the break is where you are" as the new copy claims.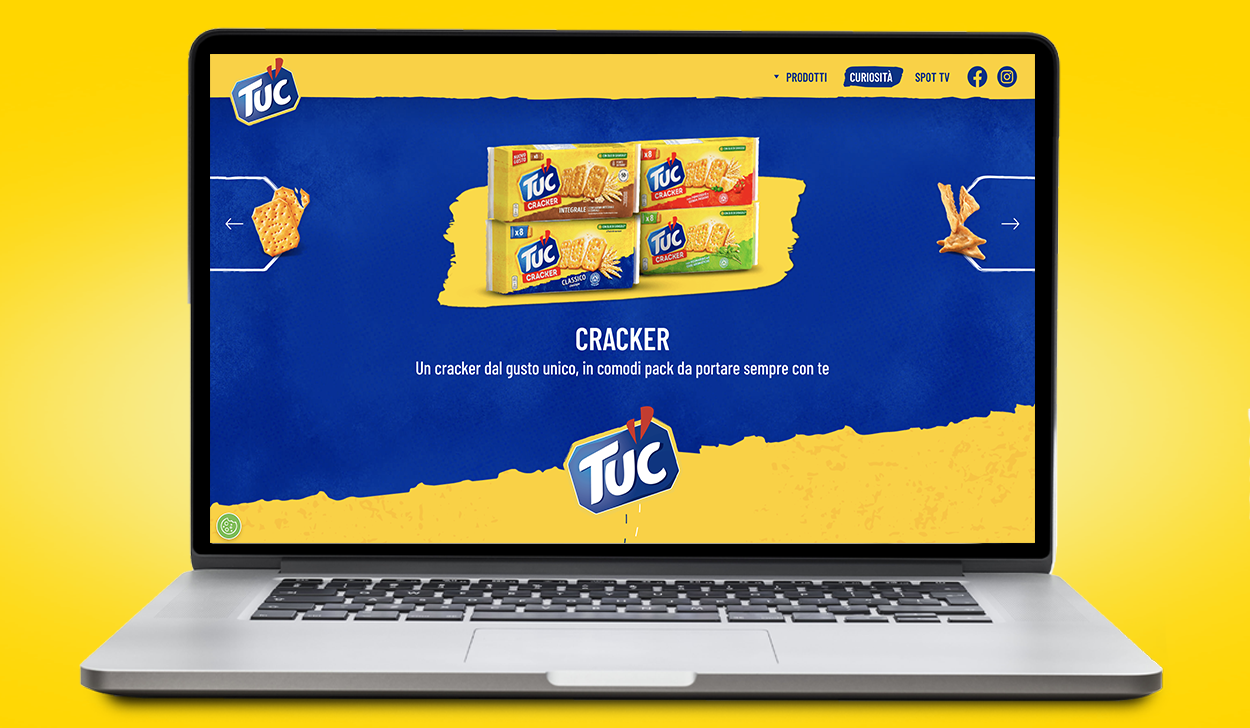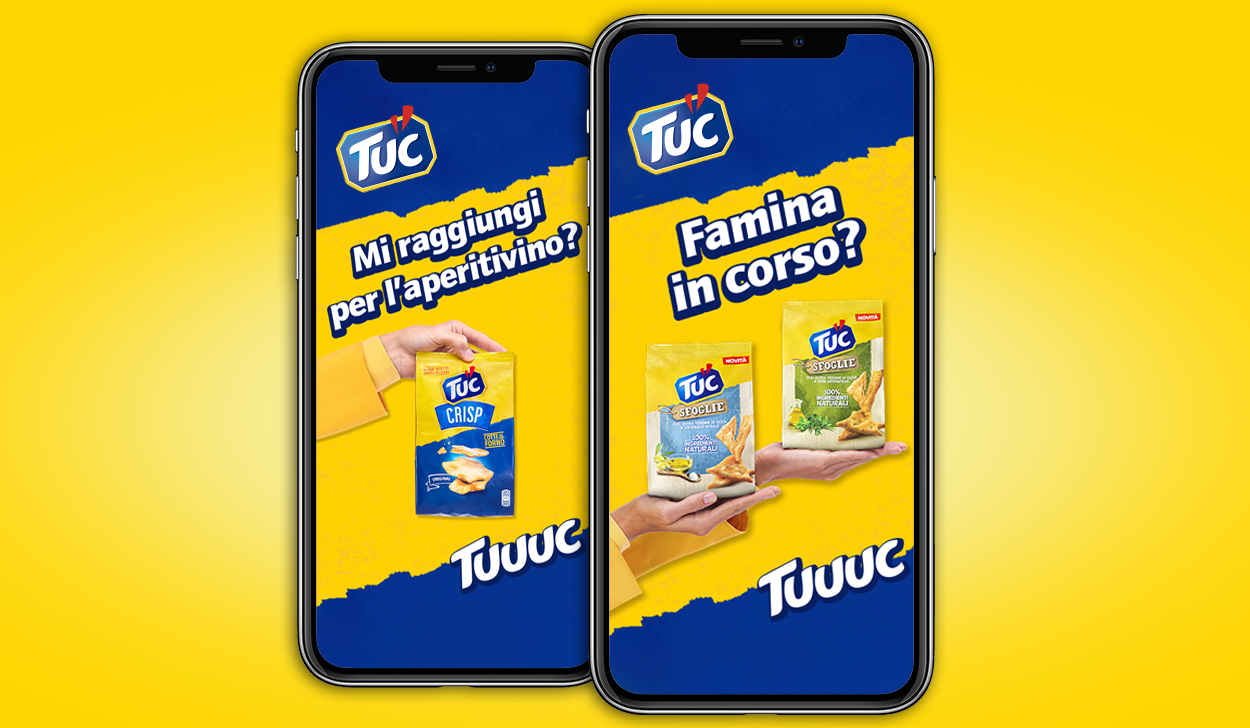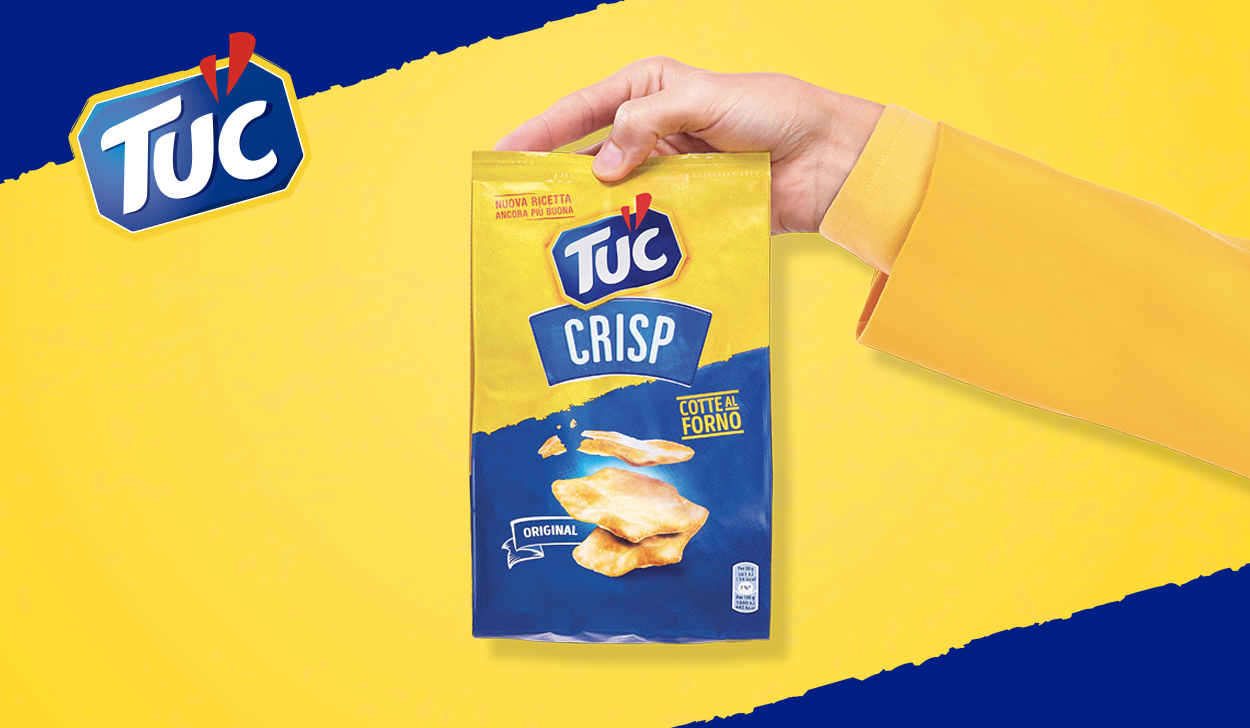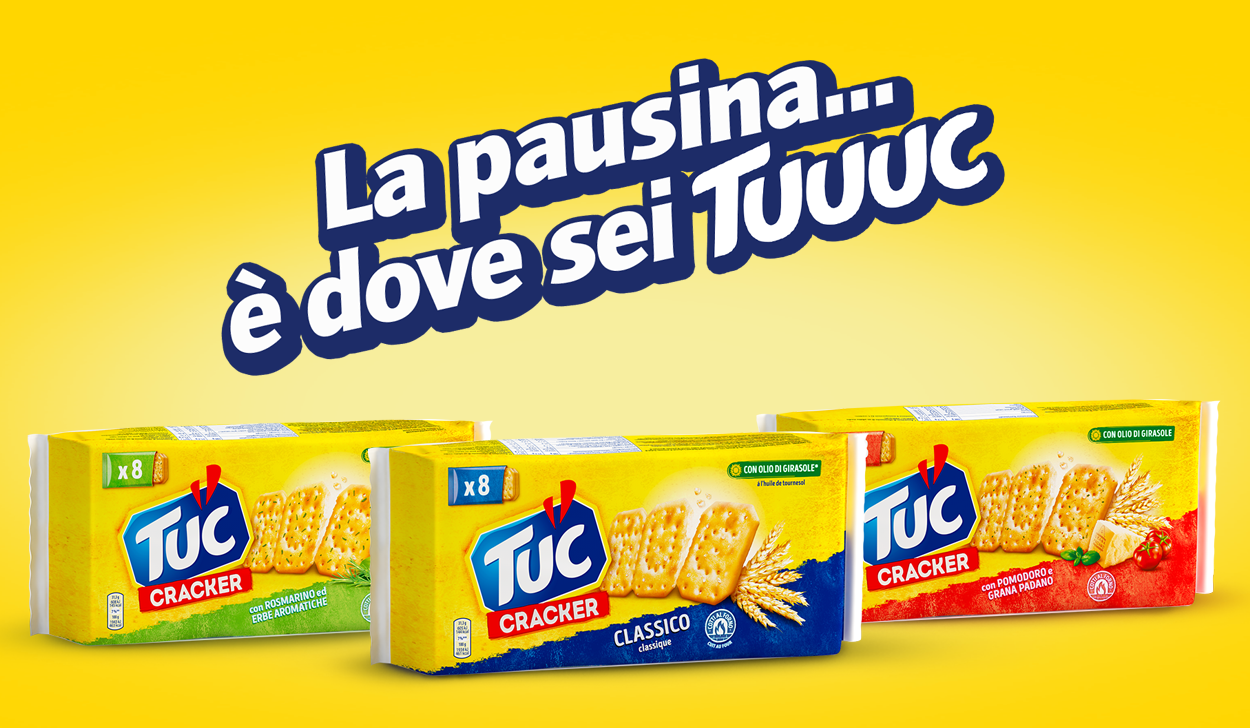 The new adaptation of the campaign also lived in an OOH planned in the main Italian cities that worked on various messages created ad hoc for motorists, playing with the means and spaces purchased.
On the digital side, the campaign intercepted audience searches and conveyed personalized messages, linking brand references to the interests of users who, this time, were accompanied into a whole new world: the new TUC website. Conceived, designed and developed to guide the audience in a 360° experience with the brand, through an ironic and pop storytelling that emphasizes the taste and quality of the products.