CLIENT

SNCF

PROJECT

Integrated Campaign

INDUSTRY

Transports
The French experience starts on board
An integrated campaign to make people discover the uniqueness of TGV INOUI.
For more than 10 years, TGV INOUI has been connecting Italy and France with railway line that takes passengers from Turin and Milan straight into the heart of Paris. In 2022, Trenitalia is launching the Milan-Paris line: now more than ever, the brand needs to make itself known to the Italian public and position its offer as distinctive.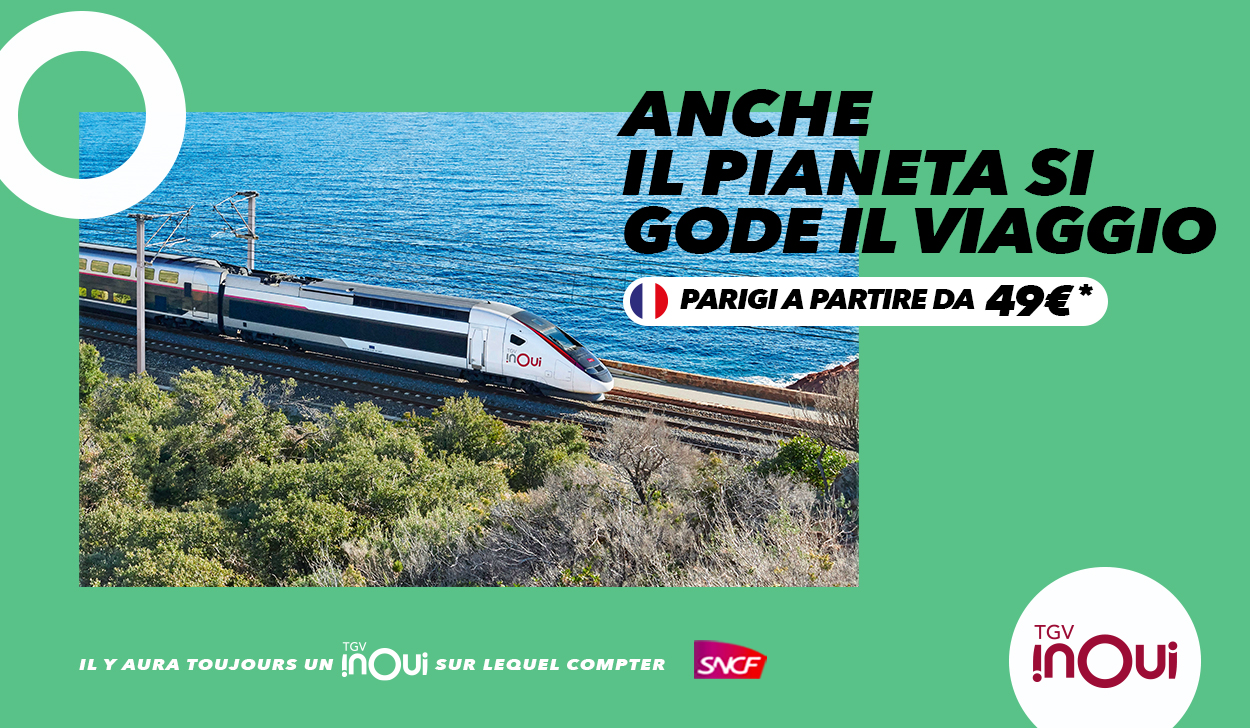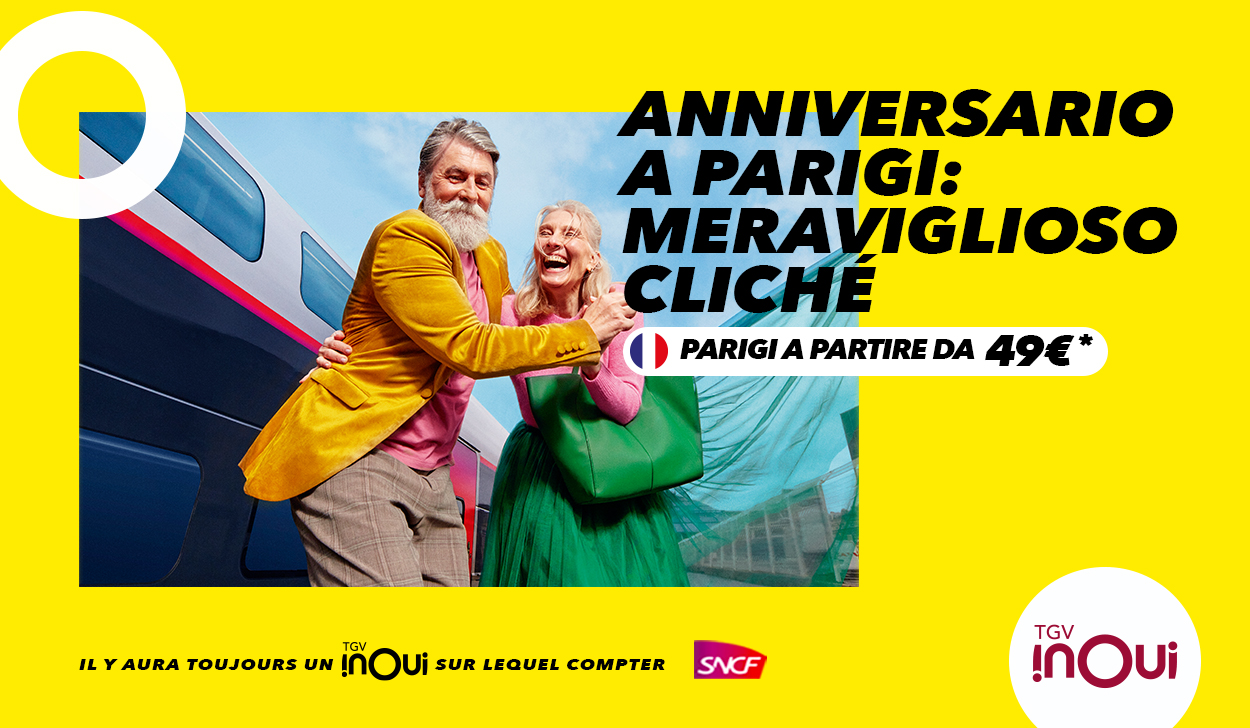 We looked at TGV INOUI as more than just a means of transport: an experience, a way different from any other to get to the heart of France. We decided to give a twist to the communication campaign for the Italian market, bringing to life the concept "TGV INOUI: l'alta velocità ad alta francesità": only TGV INOUI allows you to breathe in the Paris atmosphere as soon as you board and receive a service that is careful of your needs, low environmental impact and affordable.
We adapted the French campaign for the Italian market, creating an integrated multi-subject campaign with posters in Milan and Turin and a wide range of digital and social content, to tell the story of life on board trains and in stations. We did this with original messages and a fresh and direct language, able to overcome any prejudice and create immediate empathy with the Italian audience.